Skin4Gadgets is a Mumbai-based company that offers an array of customized skins for various devices like smartphones and tablets. The company has tied up with Tukzer who manufacturers Power Banks. Last month, it announced 10,000mAh and 15,000mAh customized skin power banks for Rs 2,499 and Rs 2,999 respectively. We have got our hands on the 10,000mAh power bank so let's see if it is worth the price.
Box Contents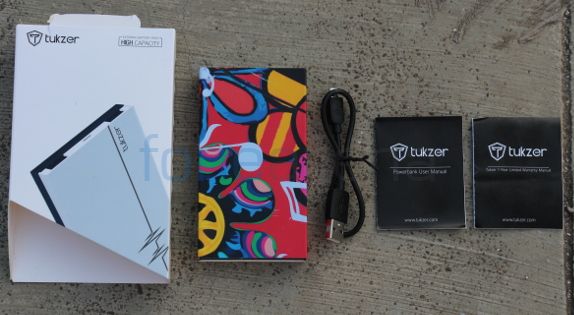 Skin4Gadgets customized Tukzer 10,000 mAh Power Bank
Micro USB cable
User Manual and 1 Year (Limited) Warranty info
Design and Build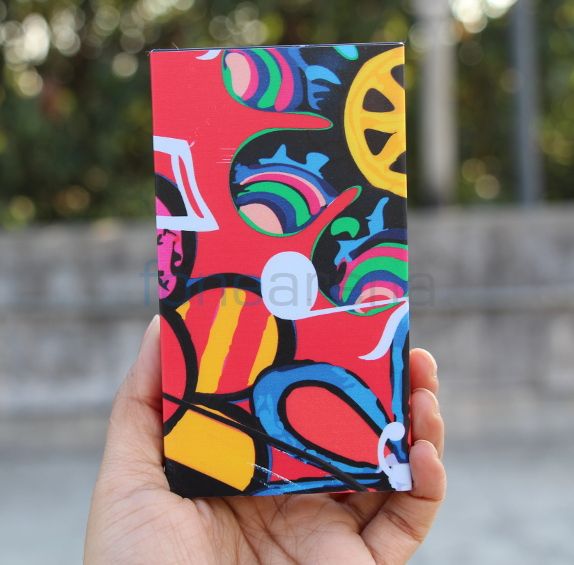 The first thing you will notice about the customized Tukzer power bank from Skin4Gadgets is its colorful and vibrant skin. The power bank is entirely covered by the skin except at the top and bottom. It is compact and lightweight as it weighs only 190 grams. This is about 20 to 40 grams lighter than most 10,000mAh power banks in the market. It measures 118 x 64 x 15mm. The power bank is sharp at the edges though it is not harmful. It has a plastic build that feels a bit cheap but the skin on top makes up for it. The power bank feels compact and easily fits into one hand. It is even portable and can be carried around in a small bag.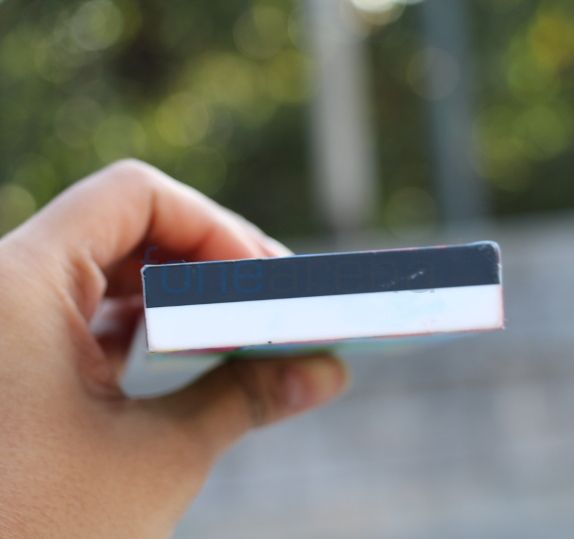 It has nothing on the top and on both the sides. Like most of the power banks in the market, this one does not have a power button and charges devices immediately when other devices are connected.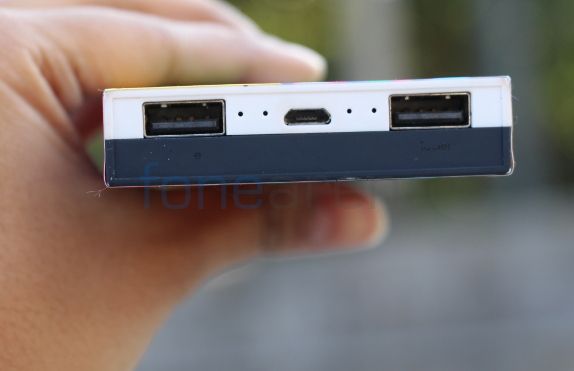 At the bottom, the power bank has 2 USB slots of which the first one offers 5V/2.1A output and the second one offers 5V/1A output. Also present between the two outputs is a micro USB slot for charging the power bank that takes in 5V/1A input. There are four LED indicators, two on either sides of the micro USB port. When the power bank is charging your devices the LED indicators will turn blue to show the remaining battery left when you are using it and the remaining battery that needs to be charged. At the time of charging the power bank, a red LED light will illuminate and it will turn off once it is fully charged. The power bank has an automatic shutoff feature that will prevent the unit from overcharging.
These blue LED indicators are decent and not too bright so it will not be an issue while using it in a dark environment. The company says that the charging time is 2 to 8 hours approx from a wall socket depending upon the capacity of a power bank. We charged the power bank using a 5V-1.2A wall charger and it took about 5 and half to six hours for complete charging. The power bank has two different skins on front and back.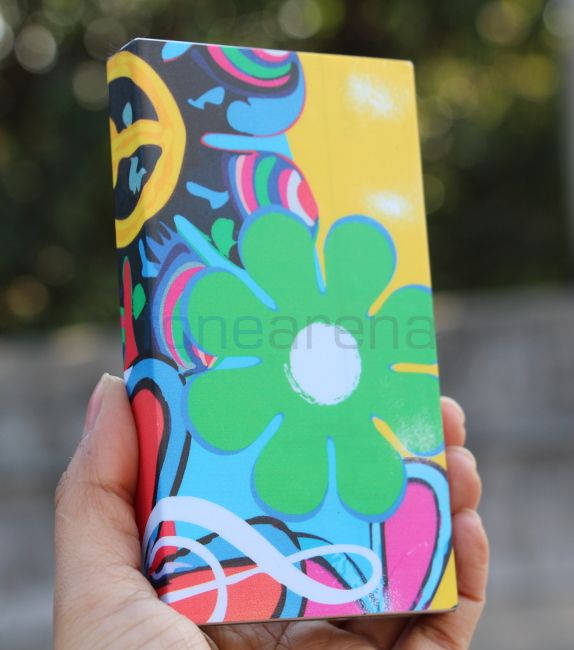 Performance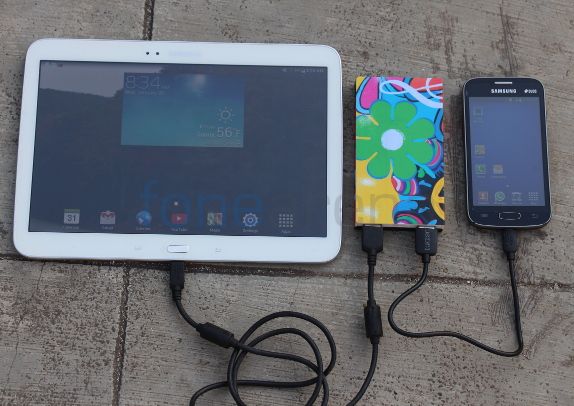 The power bank contains Lithium-ion/Lithium Polymer cell and claims to offer over- discharge plus over-charge protection. You cannot charge devices when the power bank is charging, which is a let down. One of the cool features of the power bank is that it displays battery life by merely shaking it. The LEDs will glow when you shake it indicating how much charging is left on the power bank. We tried to the charge a Samsung tablet with the power bank and it worked fine. It is even compatible with Apple products. The power bank also comes pre-charged out of the box, so you can use the power bank immediately. It did not get heated at the time of time of charging which is good. The company claims to offer heavy protection from over voltage, over current, short-circuit and others.
In order to customize, you will have to visit the power bank section on the Skin4Gadgets website and upload an image of your choice either from your PC, Facebook or Instagram. You can then move, rotate or zoom the image as per your choice. Finally you can even add text and choose a color of your choice. Tukzer did not reveal the charging conversion rate for the power bank. We were able to charge Samsung Galaxy Tab 3 (P5210) (6800mAh battery) fully and Sony Xperia Z (2330 mAh battery) fully on a single charge with the power bank.
Conclusion
The Rs. 2,499 price tag for the Skin4Gadgets customized Tukzer 10,000 mAh Power Bank is on the higher side, but again this has a customized skin that offers a personal flair to it. It is light and compact for a 10,000 mAh power bank which makes it easily portable. Although considering the price tag, it would have been nice if it offered a built-in LED flashlight as it always comes in handy.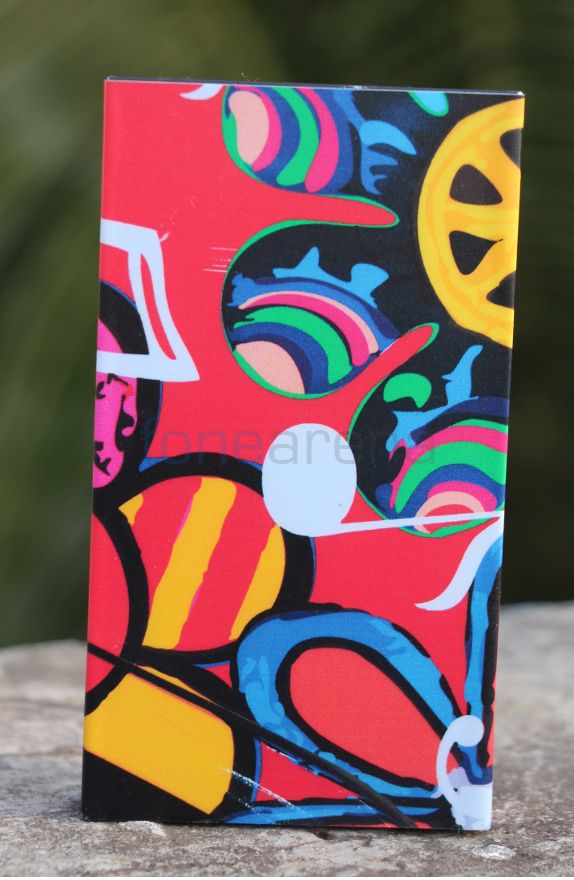 Pros
Compact and lightweight design
Customized skins
1A and 2AÂ USB ports for charging two devices at a time
Cons
Slightly priced on the higher side
Read more…                                                                                                                                                      Source by fonearena…
loading...