The phone was leaked online by a twitter user
Undoubtedly, Moto Z smartphones are some of the most interesting phones in the market. It is because the line-up comes with top-of-the-line specs and enhanced functionality with modular accessories. In addition Motorola claimed the Moto Z as being the world's slimmest premium smartphone.
Although Motorola has launched the Moto Z which earned it attention in the smartphone space, but it still remains to be speculated whether Motorola will continue the Moto X line and launch a smartphone in this range this year.
Recently Evan Blass, had recently posted an image with the tagline "mystery moto," and the picture is said to depict an upcoming Moto X smartphone with dual front-facing speakers, but it doesn't really reveal anything more.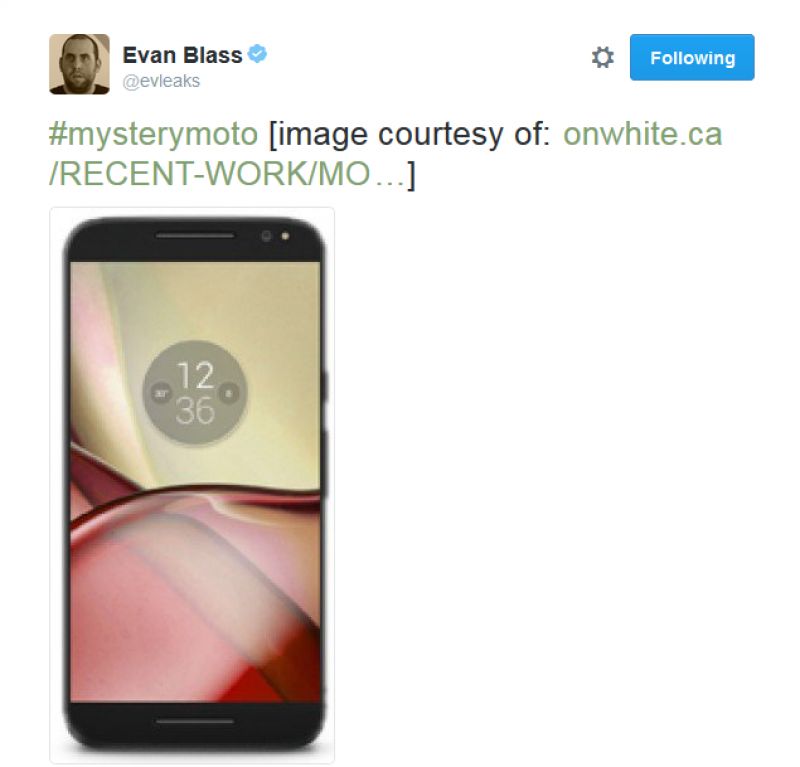 The image is not substantial and does not give out a lot of information about the smartphone. Motorola officials had stated in June that the Moto Z line will not replace the Moto X series, which is "alive and well." The Moto X series was supposed to offer consumers good specs at a affordable price, which is why the company shouldn't halt this series.
Source by deccanchronicle…
loading...